Sunday, December 21, 2008
Posted by

AndrewParkPhotography
at 4:36 PM
No comments:

If you did not know, my girlfriend sells her paintings and her cards.
This is some of the cards she is selling check em out.
http://www.etsy.com/view_listing.php?listing_id=18786767
We went to this art thing, because Sarah's friend's friend had a booth at the art vendor thingy.
This is some of her art.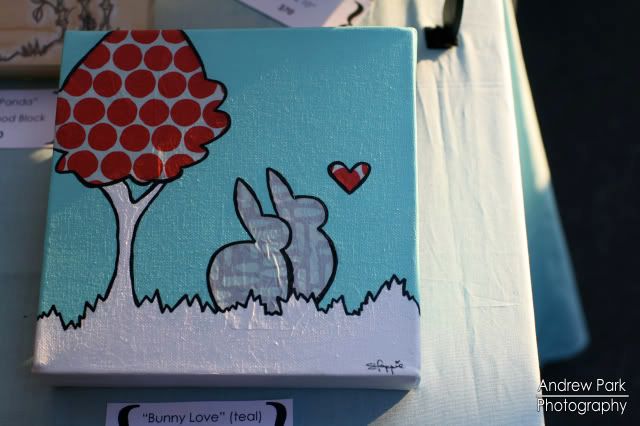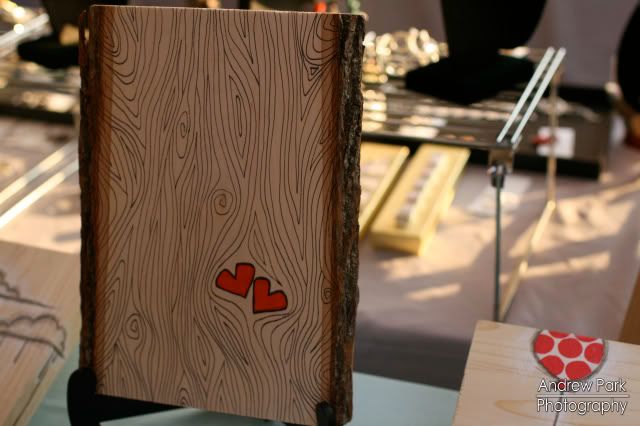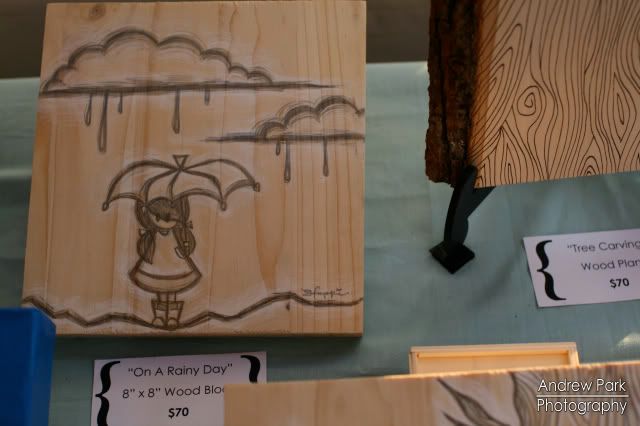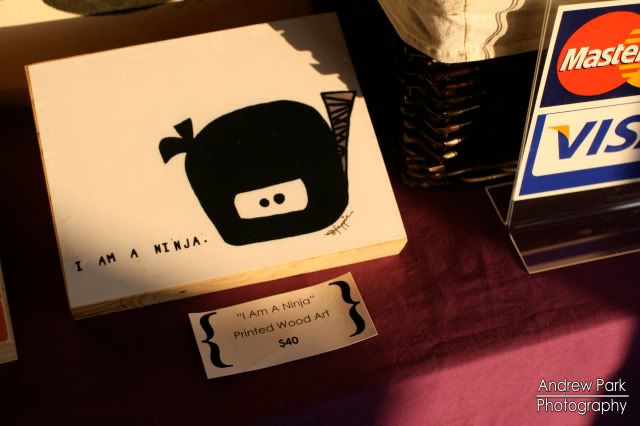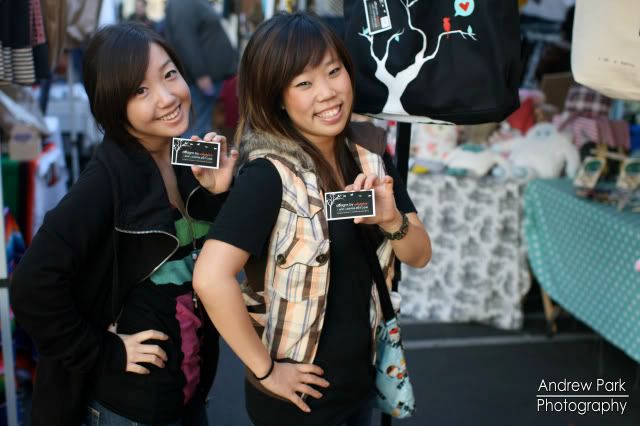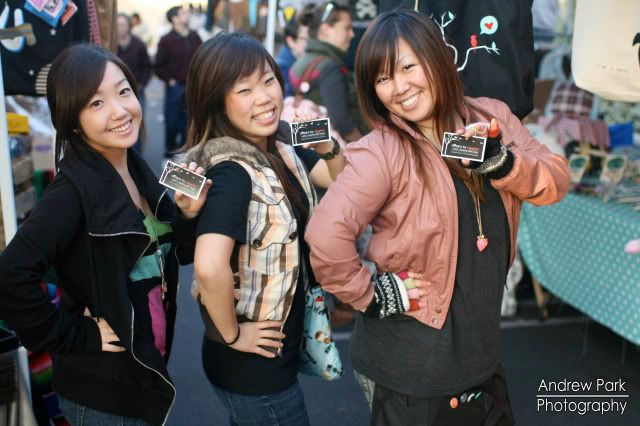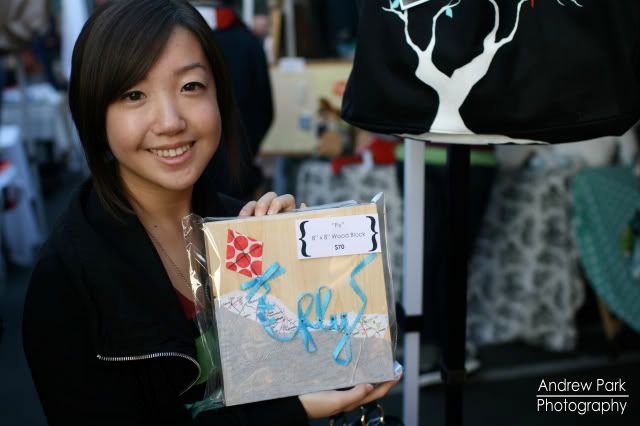 Posted by

AndrewParkPhotography
at 4:32 PM
No comments:

(Almost) every year my family makes a trip to mammoth to go snowboarding. Usually we go with a couple other families from church, but this year, due to the time restraints, our family decided to go up by ourselves.
When we went up mammoth was getting dumped with on snow. The good thing was there was fresh powder constantly, but it was like 3 degrees. Literally. Even with gloves, my hands were numb and yea. Bottom Line: It was F'ing cold.
Even with the weather everything was going well. San Diego CCM was at mammoth too, so i met up some people and we rode together, but the drive back home was the worst. It took 25 hours to get home from mammoth. TWENTY-FIVE HOURS. I could have tied my shoes, written a novel, made soondooboo, and saved the world in 25 hours.
Instead we drove down from mammoth and arrived in lancaster at 5pm. We waited by the freeway from 5pm to 6:30am the next day, because the freeway was closed due to snow. THEN they opened the freeway for like 5 miles, then they closed it again on us and opened it again at like noon. Then we drove for 3 hours and finally arrived at our beloved home and greeted our dog that was held prisoner in our freezing garage for like 4 days. Praise the Lord.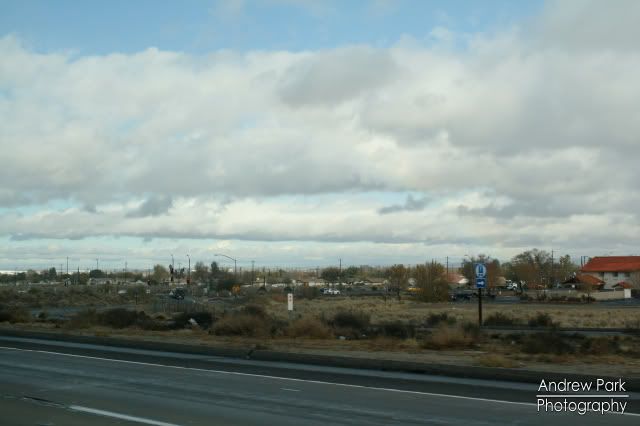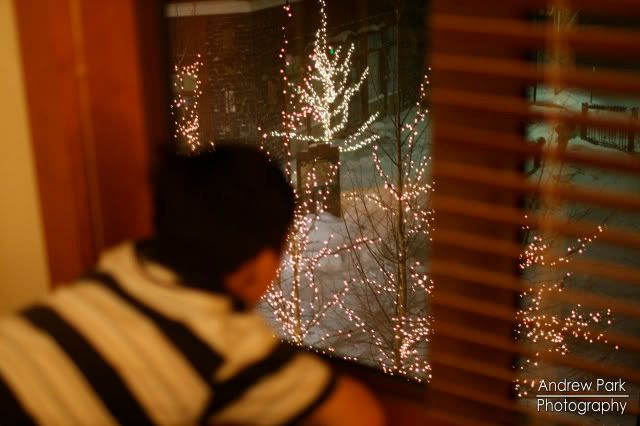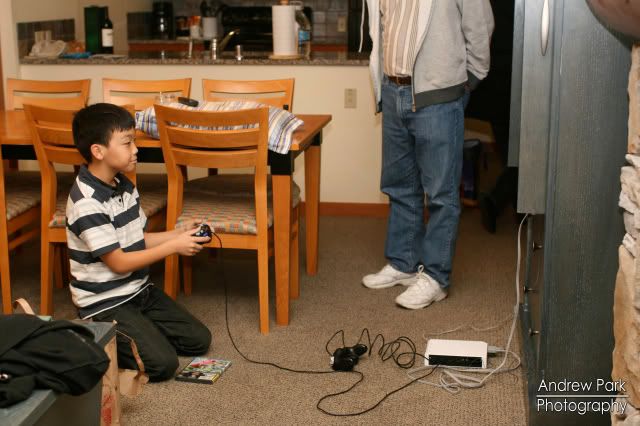 The first thing my brother did when we checked in was set up his wii.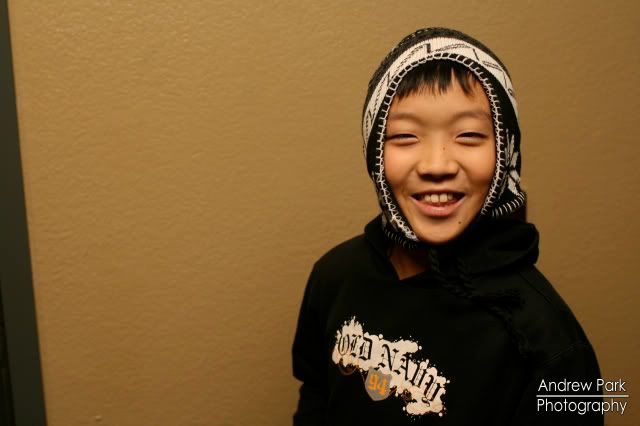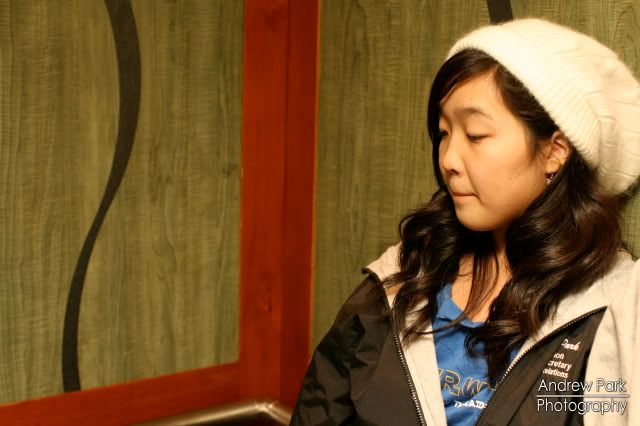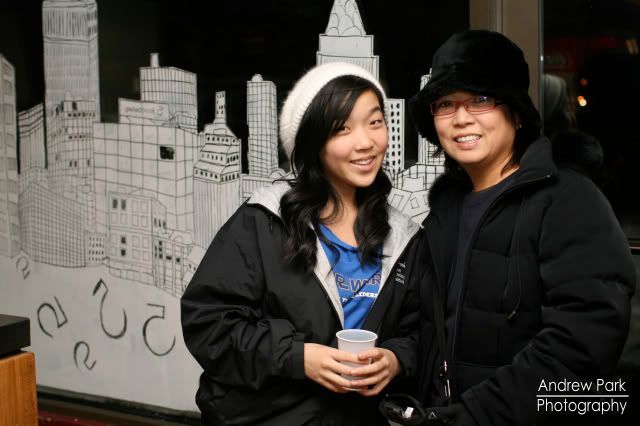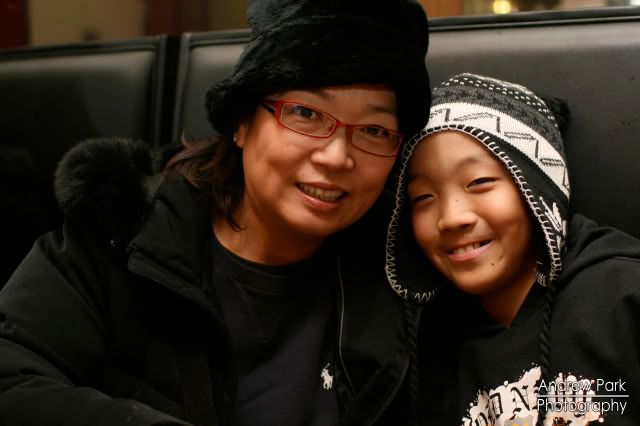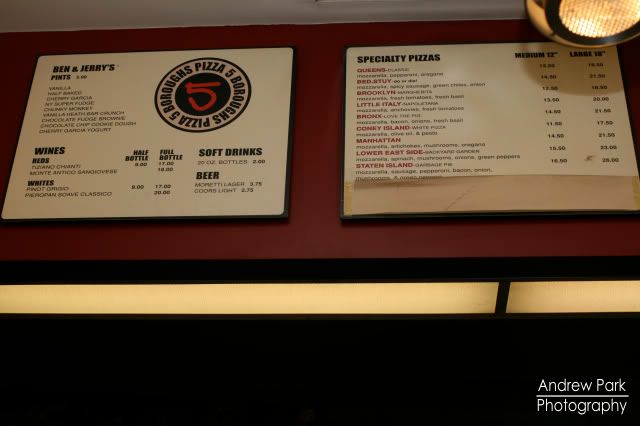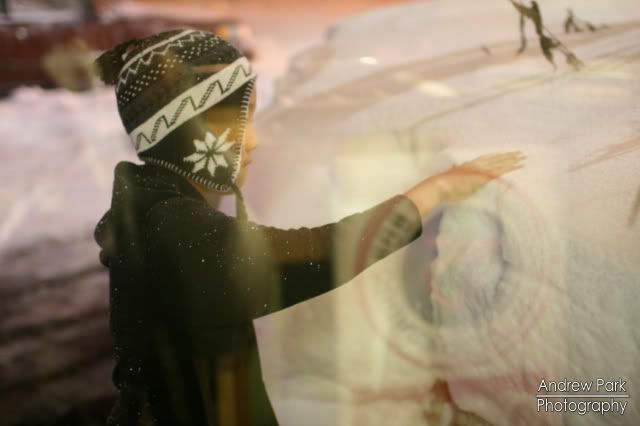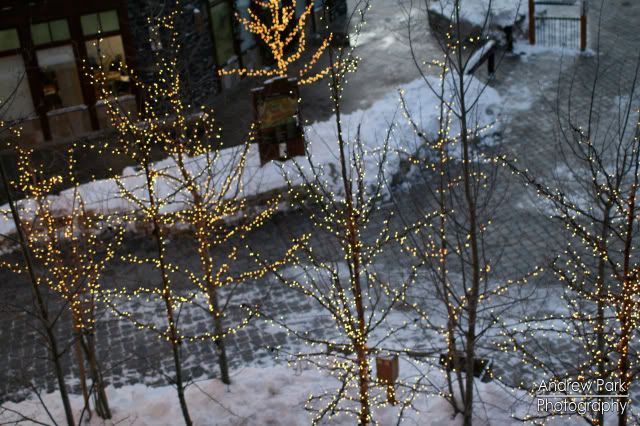 View from our condo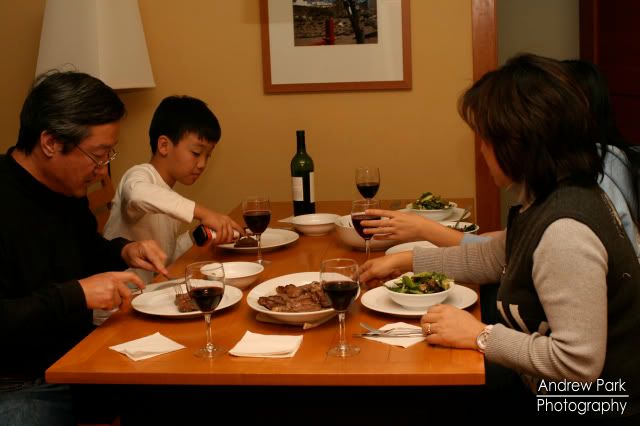 Steak Dinner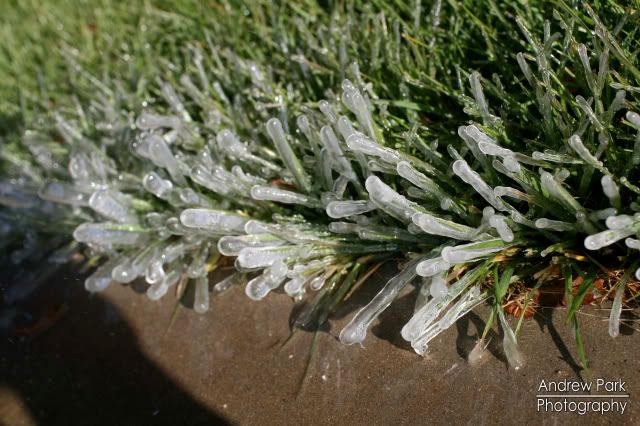 Popsicle Grass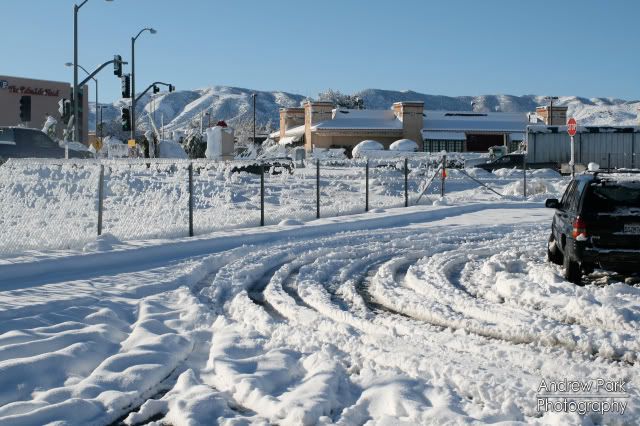 This is in Lancaster. It normally doesn't snow here.
Posted by

AndrewParkPhotography
at 4:16 PM
No comments: