I like sneakers. I probably like sneakers more than i like you.
I think I've owned over 200 different pairs of nikes during high school. And my parents never really supported my addiction, so i had to buy and sell shoes like a sneaker stock broker, in order to make enough money to add to my collection. Sometimes i would buy like 9 pairs of the same shoe in popular sizes(9.5-11) and flip them for profit. Other times i would find a pair of shoes for a good deal and sell them for like 8x the price i paid. I think my record was buying a pair of shoes for $30, and after cleaning them, i flipped them the next day for 230 dollars. cameUP.
I remember selling my first pair of shoes, when i was like 15, at DunkXchange in brea. I sold a pair of sendhelps for $145 dollars, and i only paid 80 dollars for those shoes. I remember thinking, "Dang, i just hustled that guy......YEA!!!!"
Anyways, i know most people dont like to read words, but just look at pictures, so here are pictures i found of some of my sheembaals.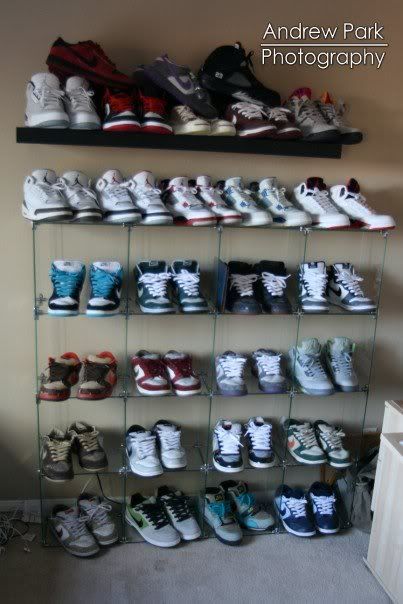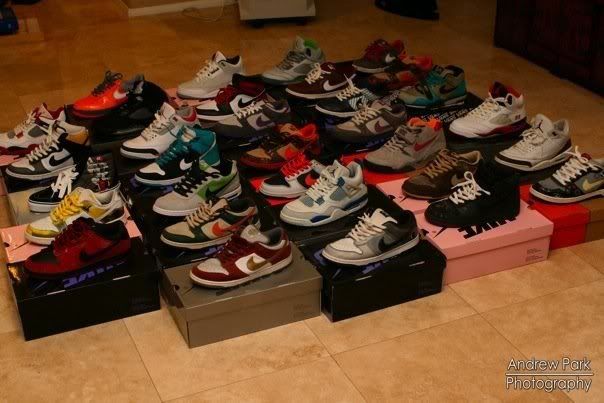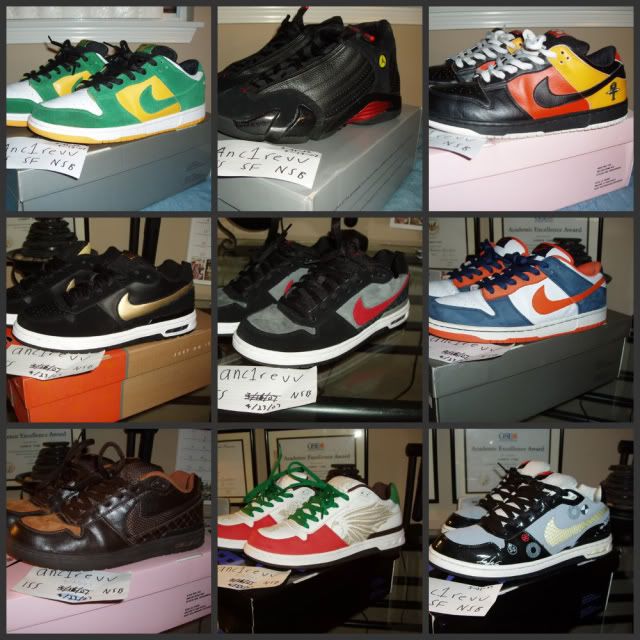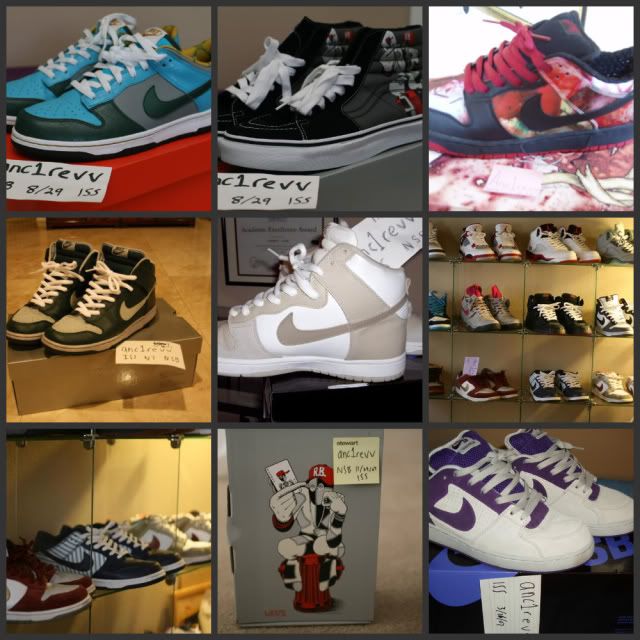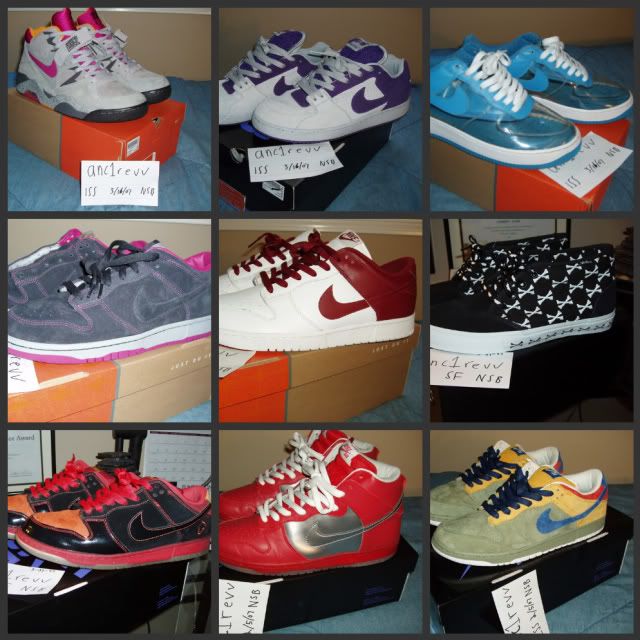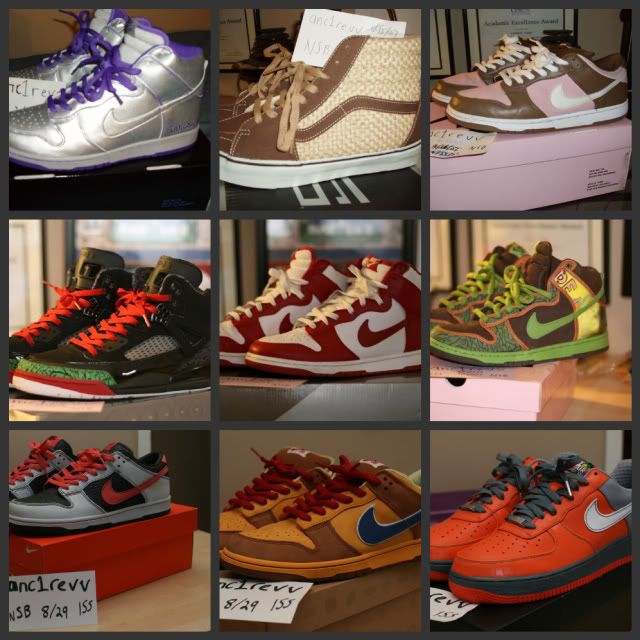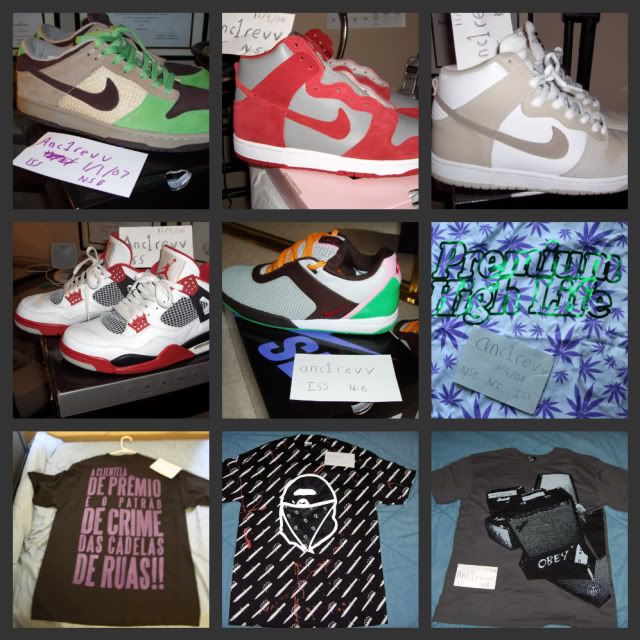 hahaha, i even sold tshirts for profit. The most lucrative deals came from buying tshirts in bulk from a store in artesia(cerritos) called, PREMIUM LABEL. Their shirts ranged anywhere from 15-20 dollars, but i sold alot of them online for 80 dollars a pop. Why would anyone pay 80 dollars for a tshirt?? honestly, i dont know. I guess having shirts of naked girls tickles some people's fancy.